Visit Ondori on Instagram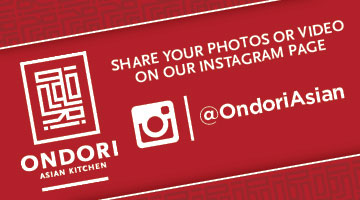 Share your photos or video on our Instagram page @ondoriasian. Be sure to tag us. Show us your dining experience photos or video including menu items you tried, your friends or family members who joined you or even a selfie using #ondoriasian.
We can't wait to see what you post!