Jim Belushi & The Sacred Hearts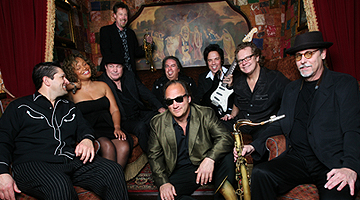 Date:
October 4 - 5, 2014
Location:
Cost:
Tickets from $39.95 plus taxes and convenience fees
Jim Belushi is an actor, comedian, singer, performer and brother to the late John Belushi. Like his older brother John, Jim worked with the Chicago theater group The Second City. From 1983 to 1985, he appeared on Saturday Night Life portraying characters such as Hank Rippy from Hello, Trudy! Jesse Donnelly, the man on the street and That White Guy, a stereotypical Caucasian man who could rap.

Jim has starred in several feature films that include Real Men, The Principal, Red Heat, Homer and Eddie, K-9, Mr. Destiny and most recently his starring role in ABC TV's breakout comedy series According to Jim.
Box Office: 702-284-7777 / 888-365-7111
You can also purchase tickets at The Orleans Box Office
| | |
| --- | --- |
| Sundays -Thursdays | Noon - 8:00pm |
| Fridays & Saturdays | Noon - 10:00pm |