Helen Reddy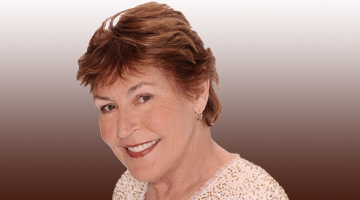 Date:
January 24 - 25, 2015
Cost:
Tickets from $39.95 plus taxes and convenience fees
Born into a well-known Australian show business family, Helen Reddy has had a life and a career richer and more varied than anything she could ever have imagined as a girl in Melbourne. She has dined on her birthday with the Prince of Wales, danced in the White House with the President of the United States, and had a tulip named after her in Holland. Best known as a recording artist, Helen Reddy had more than a dozen Top 40 hits in the United States. She was the first Australian to win a Grammy Award and to have three #1 hits in the same year. In television, Helen was the first Australian to host her own one- hour weekly primetime variety show on an American network, along with several specials that were seen in over forty countries.

In theater, Helen has starred in London's West End and on Broadway in New York. As a solo concert artist, she has played at Carnegie Hall and Lincoln Center in New York, as well as the Royal Albert Hall and the Palladium in London. Helen was also the first western female performer invited to sing in the People's Republic of China. In film, her starring role in Disney's Pete's Dragon continues to delight the younger generation, while the lyrics she penned for her feminist anthem "I Am Woman" are now included in Modern American History high school textbooks. Besides the compilation, The Woman I Am: The Definitive Collection, many of Helen's early recordings are now available for digital download worldwide.

Her best-selling memoir The Woman I Am (Tarcher/Penguin), reveals that at the height of her career, Helen's world was shattered by the death of both her parents and, simultaneously, the news that she had a rare and incurable disease, A riveting, frank and ultimately brave memoir, she recounts the emotional highs and lows that have shaped her life as an artist and as a complex woman, with a rich inner life sustained by a strong spiritual faith.

Helen retired from live performance in 2002 and has been practicing as a clinical hypnotherapist and motivational speaker. Recently in 2012, she has decided to come back to the stage and is on tour performing some of her hits and songs never before performed live.

Box Office: 702-284-7777 / 888-365-7111
You can also purchase tickets at The Orleans Box Office
| | |
| --- | --- |
| Sundays -Thursdays | Noon - 8:00pm |
| Fridays & Saturdays | Noon - 10:00pm |