Burton Cummings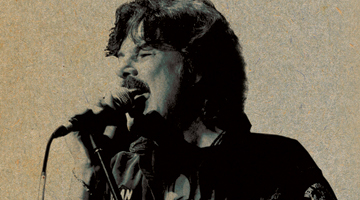 Date:
January 17 - 18, 2014
Location:
Cost:
From $39.95 plus tax and convenience fees
Burton Cummings is that rare artist who has transcended time, genres and generations with a body of work that continues to resonate with fans both old and new. His voice has been rated among the finest in rock music and his extensive catalogue of songs is the envy of his contemporaries. Burton continues at the top of his game as a performer, singer, songwriter and recording artist second to none.

With Canada's original rock 'n' roll superstars "The Guess Who," Burton scored an unprecedented string of international hit singles and albums including "These Eyes," "Laughing," "No Time," "American Woman," "Share The Land," "Hang On To Your Life," "Albert Flasher," "Sour Suite," "Orly," "Glamour Boy," "Star Baby," "Clap For The Wolfman" and "Dancin' Fool," all written or co-written by Burton.

Box Office: 702-284-7777 / 888-365-7111
You can also purchase tickets at The Orleans Box Office
| | |
| --- | --- |
| Sundays -Thursdays | Noon - 8:00pm |
| Fridays & Saturdays | Noon- 10:00pm |