Billy Gardell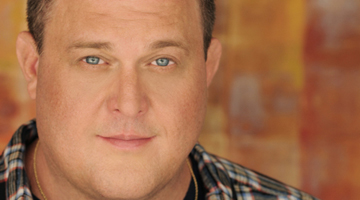 Date:
March 28 - 29, 2014
Location:
Cost:
Tickets from $39.95 plus taxes and convenience fees
The star of romantic sitcom "Mike & Molly," Gardell plays Chicago police officer Mike Biggs, who met wife Molly Flynn at an Overeaters Anonymous meeting. The third season of the series is currently airing on CBS.

From 2007 to 2009, Gardell had a recurring role on the NBC television series, "My Name is Earl." He has guest-starred on numerous shows, including "Bones," "Desperate Housewives," "Burning Hollywood," "Yes, Dear," "Judging Amy," "CSI: Crime Scene Investigation," "Monk" and "Sullivan & Son."

On the big screen, Gardell made his debut alongside Anthony Quinn and Sylvester Stallone in "Avenging Angelo" in 2002 and has since starred in "Bad Santa," "You, Me and Dupree," "The Deported" and "Ice Age: A Mammoth Christmas."

Gardell took the long road to Hollywood, stopping at every small town lounge, military base and comedy club along the way. Stories about his rough childhood, wild adolescence and new family life are part of his stand-up routine. Gardell has opened for well-known comedians such as George Carlin and Dennis Miller.

Box Office: 702-284-7777 / 888-365-7111
You can also purchase tickets at The Orleans Box Office
| | |
| --- | --- |
| Sundays -Thursdays | Noon - 8:00pm |
| Fridays & Saturdays | Noon - 10:00pm |