Continental Tire Las Vegas Invitational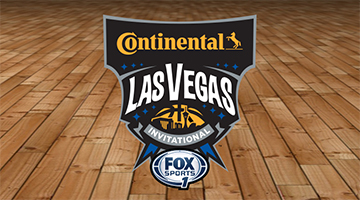 Date
November 26 & 27, 2015
Cost:
Tickets from $50.00
The Continental Tire Las Vegas Invitational is pleased to announce the participants for this year's event, to be held November 26-27, 2015 at the beautiful Orleans Arena in Las Vegas.

This season's stellar field includes: West Virginia University, University of Richmond, San Diego State University, University of California, University of Hawaii, Sam Houston State University, Bethune-Cookman University, and Liberty University.
Always one of the top early season tournaments of the college basketball season, the past champions of the Continental Tire Las Vegas Invitational reads like a "Who's Who" of college basketball: Illinois (2005), Kansas (2006 and 2010), North Carolina (2007), Kentucky (2008) and Oklahoma State (2009). In the 2011 title game, UNLV upset #1 North Carolina 90-80. Creighton (2012), UCLA (2013), and last year's 2014 Champion Illinois.
Box Office: 702-284-7777 / 888-234-2334