Coyote CountryFest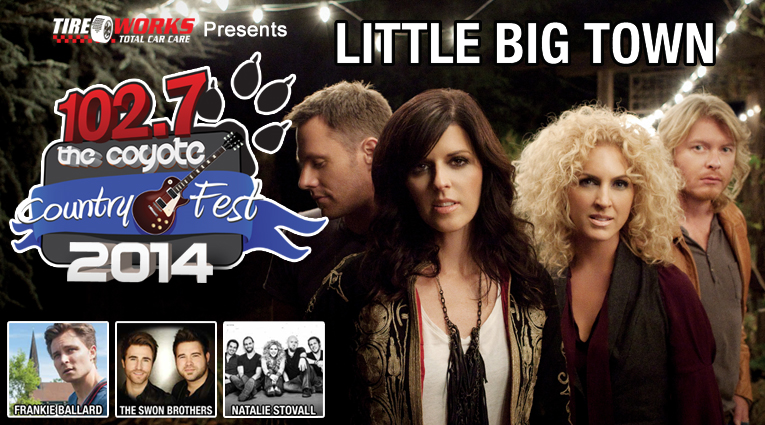 Date:
August 2, 2014 7:00pm
Location:
Cost:
Tickets from $20.00 plus taxes and convenience fees
102.7 The Coyote returns to the Orleans Arena with TireWorks Presents Coyote CountryFest on Saturday, August 2, 2014, at 7:00 PM. Nominated for Album of the Year at the ACM Awards, Little Big Town will headline the show. Supporting acts include Frankie Ballard, Natalie Stovall, and The Voice Season 4 finalists The Swon Brothers.
Box Office: 702-284-7777 / 888-234-2334