Best In Show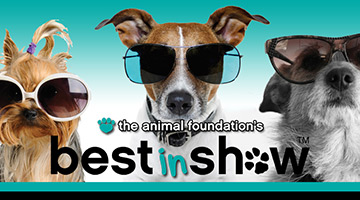 Date:
April 27, 2014 10:00am
Location:
Tickets Go On Sale: March 10 12:00pm
Sponsor Tables
A multitude of sponsorship opportunities are available and include admission to the VIP Brunch and Silent Auction at 11:00am.
Learn More
The Animal Foundation presents the 11th Annual Best in Show at the Orleans Arena on April 27. This one-of-a-kind event features fifty unique and incredible shelter dogs competing for your applause in hopes of winning the title of Best in Show...and your heart. All dogs are available for adoption after the show!
Box Office: 702-284-7777 / 888-234-2334